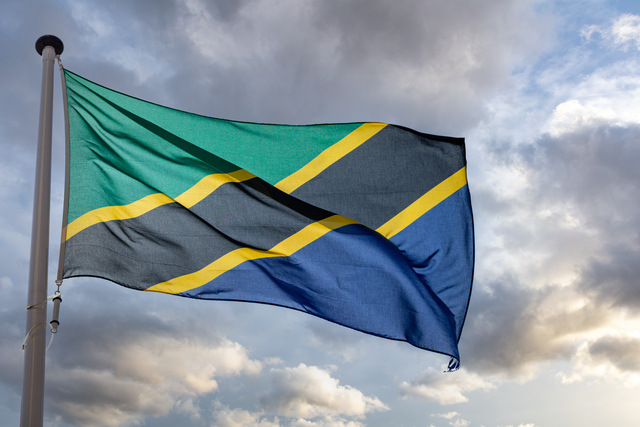 Tanzania (officially the United Republic of Tanzania) is an East African country located in the African Great Lakes region. It shares borders with Kenya, Uganda, Zambia, and the Comoro Islands. One of the world-famous aspects of Tanzania is Mount Kilimanjaro, the highest point and biggest mountain of Africa. There are many other interesting aspects of Tanzania. For example, almost 6-million-year-old Pliocene hominid fossils have been found in Tanzania recently.
According to the United Nations reports, Tanzania's population consists of almost 56 million individuals, making it the second-most populous country in Africa. Tanzania is a mountainous country with a densely forested area consisting of several lakes like Lake Victoria and Lake Tanganyika. The most important attraction of Tanzania is its wildlife. According to an estimate, Tanzania is home to around 20% of Africa's enormous warm-blooded animal species.
Tanzania is a highly biodiverse country containing a variety of animal habitats. You can observe wildebeest, zebra, amphibians, and reptile species. It is world-famous for its big safari parks, including Serengeti National Park, Ruaha National Park, and Mahale Mountains National Park.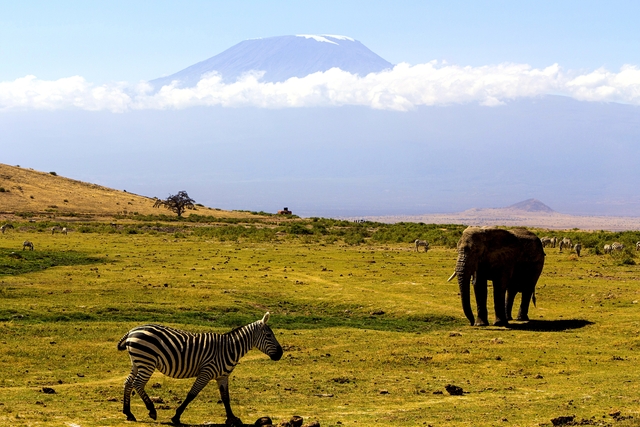 Dodoma – The Capital City of Tanzania
Dodoma (officially Dodoma City) is the current capital of Tanzania. Its population consists of 400,956 individuals. Dodoma is the eighth-most populated city in the country. It is now the major trade of the country's agricultural region. The best and unique thing about Dodoma is that it is located among the world's highest mountain ranges. The total GDP of Dodoma is US$191.6 billion.
The capital city is still experiencing urban expansion with the development of modern infrastructure and better communication facilities that have been introduced to provide convenience to its residents. The city already has a hospital, airport, three colleges, and many schools serving its citizens in terms of education. The establishment as the official capital city signifies Dodoma and has an important position in Tanzania. Therefore it is developing by leaps and bounds to meet societal needs for development and progress in the region.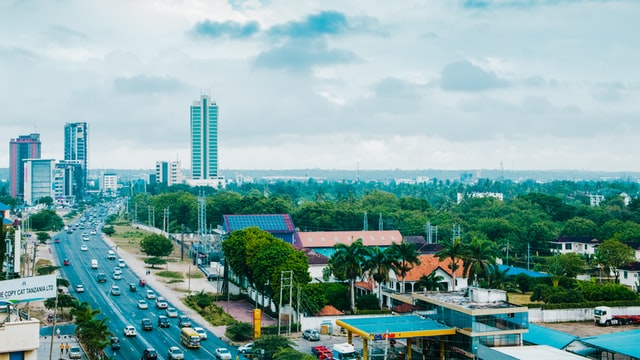 History of the Capital City of Tanzania
Dodoma was a city founded back in 1907, and it was originally a small market town named Idodomya. German colonists were the main founders of Dodoma. The Capital of Tanzania was shifted from Dar es Salaam to Dodoma in 1974 after a nationwide referendum, making it more significant from social and economic perspectives. Dodoma, which already has well-developed crossroads, still has more room for development. It is also a significant hub of tourism due to its region characterized by moderate climate.
Geography of Dodoma
With its location in the center of the country, Dodoma is s 543 kilometers west of Dar es Salaam (former Capital of Tanzania) and 441 kilometers south of Arusha (Headquarters of the East African Community). The land area of Dodoma is 2669 sq. km, from which 1/3rd part is urbanized.
Where to stay in the capital of Tanzania?
There are numerous hotels, hostels, and guest houses in Dodoma where you can stay in comfort. These staying sites are of varying quality according to the services and facilities offered. However, Dodoma has seen a rapidly growing number of smaller hotels as well.
Following are some famous places in Dodoma where you can stay and sleep:
Saxon Guest House
It is located at the corner of Tembe Avenue and 9th road near Cana lodge. The rooms available in Saxon Guest House are equipped with almost all of the basic facilities such as power/lights, showers, and meals. You can get a single room for 10,000 TSH while a double room for 13,000 TSH.
CCT Hostel
CCT Hostel is famous for its clean double rooms with two sleeping beds that accommodate at least 4 people. The rooms are also equipped with contained toilets. You can get a room in the CCT Hostel for 6,000, including breakfast.

Nam Hotel
Nam Hotel is an upscale hotel located across the airfield. It includes superb clean double rooms with good food and satellite TV, only at 18,000 TSH.
Some other places where you can stay in Dodoma include:
VETA
Shukrani
New Dodoma Hotel
Twiga Hotel
Morena Hotel
Saint Gaspar Hotel
What to see in the Capital of Tanzania?
Apart from its location in the heart of the country, Dodoma is world-famous for its beautiful cultural and heritage tourist attractions. You can best spend your time in Dodoma while visiting these tourist spots.
Some of the best tourist attractions which you can enjoy during your stay in the capital of Tanzania include:
The Lion Rock is a mountain in Tanzania and is considered to be the world's largest granite boulder. For centuries, this rock has been an important place for locals to come and meditate.
When you happen to reach the Lion Rock, it's easy to understand why it's such a popular region. The rock itself is hard to miss as it stands out so much from the surrounding countryside. It's also easy to make a trek up there as trails lead directly up the mountain. You might even be able to see some of the local wildlife, including zebras and elephants.
If you want a close-up look at some of these animals, get closer to them with a guide like one of our experienced team members who can help you see them in their natural habitat.
Kondoa Irangi Rock Paintings
The Kondoa Irangi Rock Paintings in Tanzania is a collection of rock paintings where the figures represent many different stories about traditional life and are painted in vivid colors.
The paintings were started by a man named Kondoa Irangi around the 16th century. The area of their location was once a thriving center for hunting, horticulture, and animal husbandry. There is also evidence of mining at this site and the presence of iron smelting furnaces, stone tools, and even scrapers used for grinding grain.
Since their creation, they have withstood both natural forces and human efforts to alter them throughout the centuries.
Nyerere Square in Dodoma, Tanzania, is a common sight among tourists. It is the center of government and the city's living room.
The square is one of Tanzania's most prominent landmarks, and it was named after President Julius Nyerere, who led the country from independence until 1978. The square, which includes several buildings, has a big market and an outdoor mosque that are traditional features of African cities.
Nyerere Square became popular among tourists due to its location in Dodoma city center, making it easy for travelers to walk through the square to visit other attractions or buy souvenirs from local vendors.
The Lutheran Cathedral in Dodoma, Tanzania, was built in 1881. It is the largest and first church in the East African Lutheran Church.
The cathedral has three large towers that are said to symbolize the Trinity. It also possesses beautiful stained glass windows that depict biblical scenes. The cathedral is one of the few places where traditional and Christian cultures blend well together.
The Lutheran Cathedral was the first project constructed by German missionaries on their way to establish a new colony for German settlers and provide support for local converts, who were mainly from the Muslim Tukuyu tribe.
The Catholic Cathedral in Dodoma is one of the most important tourist attractions in the city. It is also a place where people can find solace and peace.
The cathedral, which was built during the 19th century, was designed by an Italian architect who used pillars as a support to give it a European feel. It was made of stone and decorated with intricate carvings and mosaics throughout its interior.
The Anglican Church in Dodoma, Tanzania, is a missionary congregation. It was established by the Church Mission Society in the late 1800s and had been operating since that time.
The Anglican Church was founded to evangelize the people of East Africa, particularly the Dodoma region. The church is known for its solid community service work, education outreach, and healthcare services in this central African nation.
Jamatkhana (Ismaili) Mosque
The Jamatkhana Mosque in Dodoma, Tanzania, is an architectural masterpiece that has been under construction since the early 20th century. This project started from two simple wooden prayer houses built by Sheikh Sulayman Jameel in the late 1800s.
The current structure was built in 1956 and featured many rooms and facilities, including a library, a mosque, classrooms, meeting rooms, offices, and accommodation for visitors. In addition to being one of the most popular places of worship among Ismailis worldwide, it also serves as an important tourist destination for those visiting the official capital city of Tanzania.
The Gaddafi Mosque in Dodoma, Tanzania, was built by the Libyan leader Muammar Gaddafi in 1982. It has a unique design and is famous for its eye-catching architecture.
The building itself was designed to be reminiscent of a "proto Islamic" mosque, reflecting the transition between the traditional zawiya mosque and the madrasa.
The cylindrical dome, which is made from green copper, is surrounded by 48 pillars representing the sun's rays, while there are also four courtyards in each of its corners. It also has 14 minarets, each with a different height and shape to represent one of the fourteen chapters of The Quran.
It was added to UNESCO's World Heritage List as a cultural heritage site in 2009.
Bunge (Building of Tanzania Parliament)
The building was designed by architects from all over the world who wanted to create a unique and modern building with a lot of symbolism. They wanted it to represent the country's diverse population and how everyone is important no matter what their background is.
It consists of three buildings; one for parliament, one for cabinet meetings, and one for the president. The solid concrete structure has many windows that allow light to come in everywhere, and it also has an atrium in the center that frames views of the nearby park. As well as architectural design, many different elements are symbolic for the country, like animals from Tanzania's environment or natural resources such as waterfalls or topaz stone which Tanzania gets its name.
Dar es Salaam – Capital City of Tanzania until 1981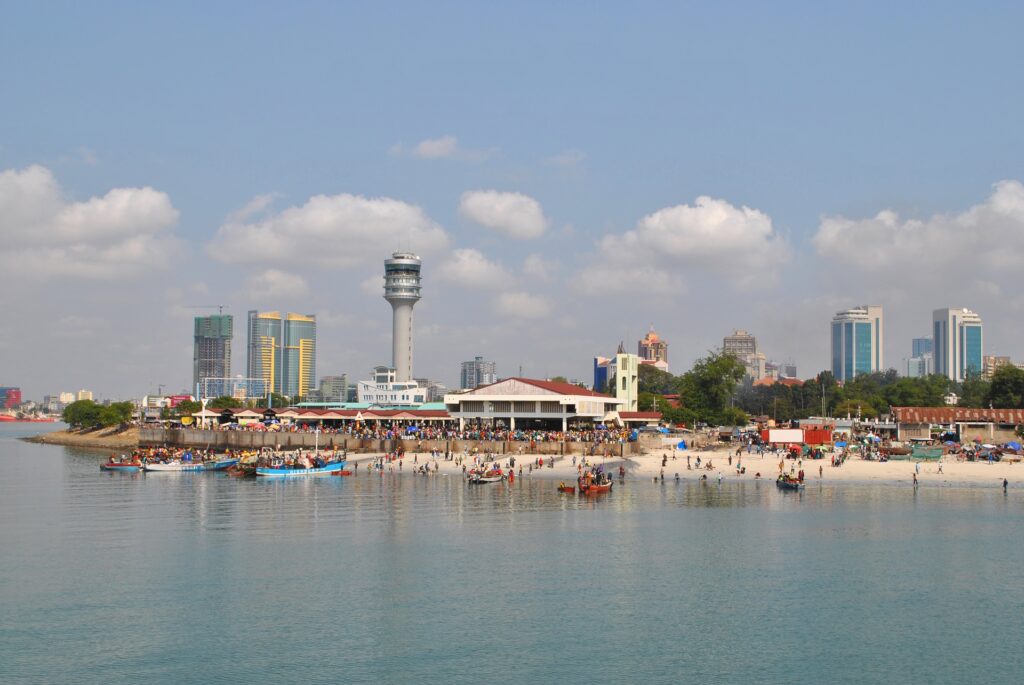 Dar es Salaam is the largest city and former capital of Tanzania, with a population of over 4 million individuals. It is also considered the business hub and an important economic center of Tanzania located on the Swahili coast. Dar es Salaam is one of the fastest-growing cities in the world as well.
The city was founded back in 1865 by the first Sultan of Zanzibar. Before 1981, Dar es Salaam was the Capital City of Tanzania. Millions of travelers wish to visit Dar es Salaam for tourism as it is the most prominent city of Tanzania for fashion, media, film, and arts. The land area of Dar es Salaam consists of five major districts, including Kinondoni, IIala, Ubungo, Temeke, and Kigamboni. Four of these districts are administered and governed by municipal councils. There are a lot of beautiful tourist attractions in the previous capital of Tanzania that are worth visiting, such as:
The National Museum in Dar es Salaam is a remarkable space that houses many historical items from the early 1800s. In addition to exhibits of natural history, archeology, and ethnology, it also showcases various other artifacts and documents made by visitors from around the world.
Makumbusho Village Museum
Makumbusho village museum is a colonial-era building in Dar es Salaam, Tanzania, that houses cultural artifacts from all over the country. The museum also has permanent exhibitions on Tanzanian history, religion, crafts, and art.
The Makumbusho Museum was established by Sultan Ali Yusuf, who was one of the last sultans of Zanzibar before it became a British colony in 1890. The village of Makumbusho was part of Zanzibar but separated due to political reasons- it now lies within Dar es Salaam city limits.
It was built to commemorate the soldiers of Mohammed bin Ahmed, who British forces had killed during their invasion of Tanganyika in 1902.
The monument is located on a hill that overlooks Dar es Salaam. It has been part of a national heritage site since 1958, and it is one of the most important symbols for Tanzania's independence.
Dar es Salaam's zoological gardens offer visitors the opportunity to view exotic animals from all over the world. After walking through the beautiful pathways, you will reach out into a wide-open space where you can see giraffes, zebras, elephants, and more. The gardens also allow guests to learn about different cultures and take home new perspectives on what nature is like outside of their own country or continent.
Karimjee Hall is one of the oldest colonial buildings in Dar es Salaam, Tanzania. It was built in 1902 by Scottish missionaries to provide a place for Muslim lectures and meetings.
Karimjee Hall has served as a meeting point for many community groups, including those promoting women's education, providing social aid services, or helping migrants and refugees.
Azania Front Lutheran Church
The building is the only Lutheran church in Tanzania. It was built by missionaries from Germany in 1885 to serve the needs of local people who had converted to Christianity. The church was partially destroyed during World War II, but it was restored after independence in 1962.
Dar es Salaam has a large bay on the eastern coast of Africa which has been undergoing development for more than a century. The bay is well-known for its white-sand beaches and stunning sunsets that make it an ideal holiday destination.
Final Words
Dodoma is the Capital City and major political center of Tanzania with over a hundred years old history. It is full of beautiful tourist attractions, particularly for cultural lovers. There are many places where you can stay and rest in this Tanzanian capital city.
Dar es Salaam, being the largest city of Tanzania and former capital, is the cultural and business hub of the country. It is the most prominent city of Tanzania from an economic perspective. Both Dodoma and Dar es Salaam have a lot to offer. Check it for yourself, but first, get your e-Visa 10 business days in advance of your Tanzanian adventure!