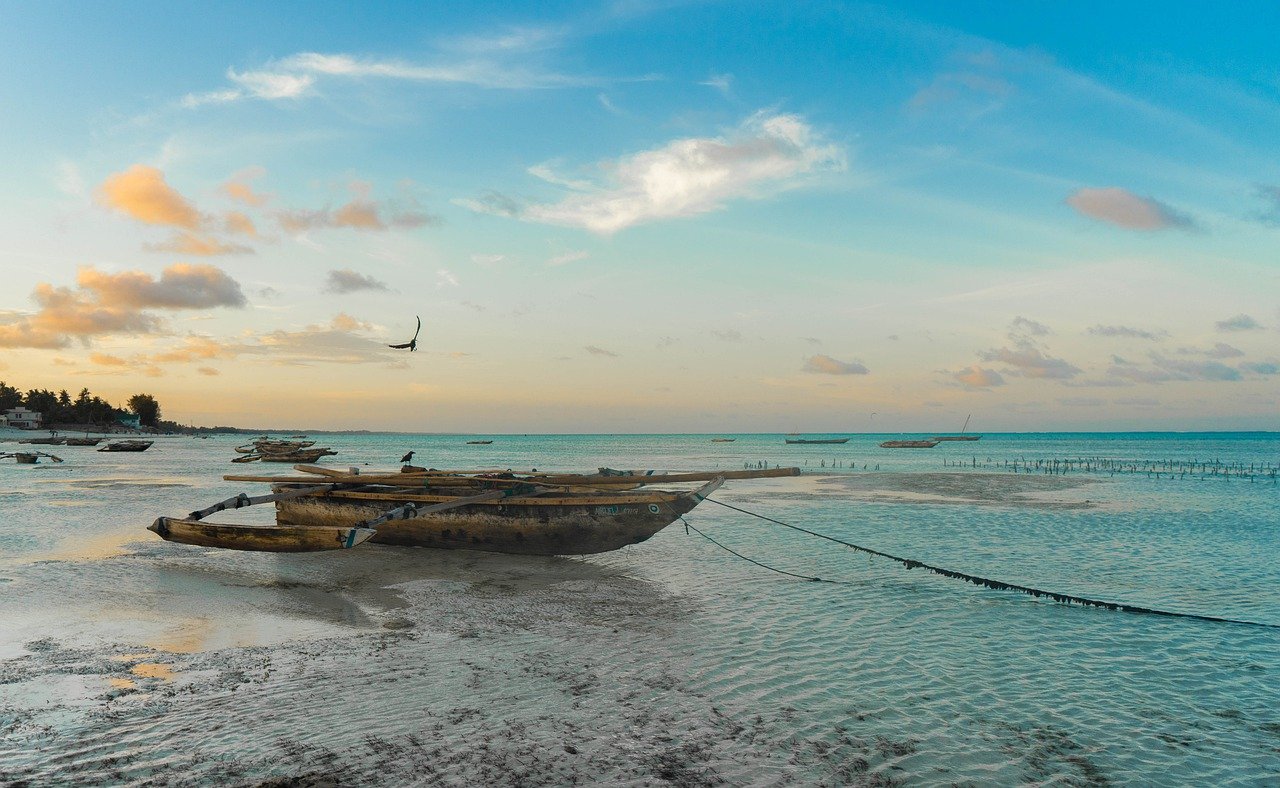 Tanzania, one of the most populous countries in Africa, is located on the eastern coast of the continent. It has a population of about 56 million and spans an area that is roughly twice as large as Texas. The capital city is Dodoma, which was originally established as a military camp for occupying forces from Germany East Africa during World War I.
Located in Africa, Tanzania is a country that lies on the equator. It borders Kenya and Uganda to the north, Rwanda, Burundi, and the Democratic Republic of Congo to the west, Zambia and Malawi to the south-west, Mozambique to the southeast as well as Zimbabwe at its southern tip. What's more, Tanzania is made up of 26 regions that have a total land area of 847191 square kilometers.
Zanzibar is an archipelago of islands located in the Indian Ocean. It consists of a few large islands and many small neighboring islands. Zanzibar's location is along the coast of East Africa, 22 miles (35 km) off its coastline. There are many interesting facts about its geography. For instance, Zanzibar is the largest region in Tanzania; it has some beautiful types of limestone as its base; sandstones and raised sands also contribute to the region being called "the region of beaches" by locals due to their abundance here.
The climate of Zanzibar is mostly tropical and humid, with an average annual rainfall of 1400-1800 mm. The period between March and May is considered the long rain season in Zanzibar. Small patches of indigenous forest are also found here, with some isolated large trees. Most of the earth's portion is covered with grass and forests, which is the major reason for the presence of many animal species here, such as leopards, mongoose, civet cats, bats, and snakes.
e-Visa to Zanzibar
All foreign travelers planning their Zanzibar adventure must obtain a visa before arrival in the country. Dozens of countries are eligible for an electronic visa. You can check your eligibility and obtain your e-visa here: https://tanzanianvisa.com/.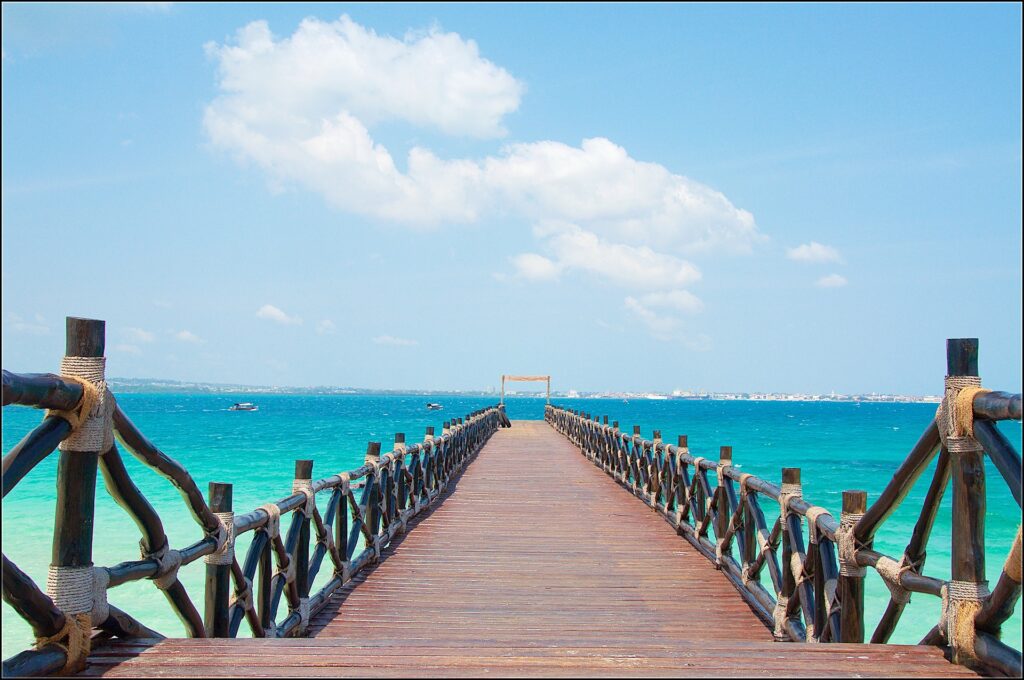 How big is Zanzibar
As it was mentioned earlier, Zanzibar consists of two major islands, Pemba and Unguja (Zanzibar Island). The total area of Zanzibar is 2462 sq. km (951 sq. miles). Unguja is the largest island with a land area of 637 sq. km. The Unguja Island has fairly flat surfaces made of coral, sandstone, and limestone. The highest point of Unguja is 400 feet above sea level. The overall length of Unguja Island is 85 kilometers, and the width is 39 kilometers.
Pemba Island is 67 kilometers long and 23 kilometers wide. Pemba is relatively low-lying. The highest point in Pemba Island is around 95 meters above sea level.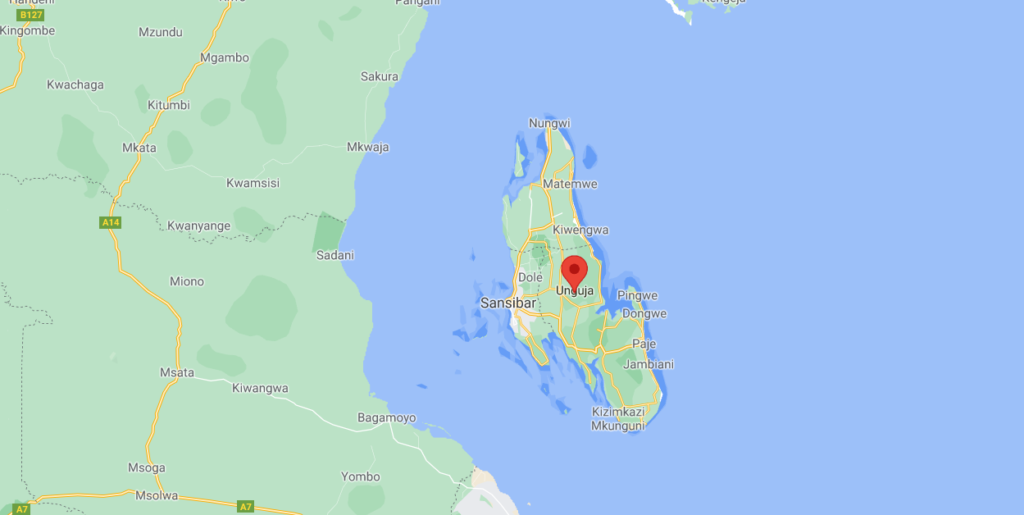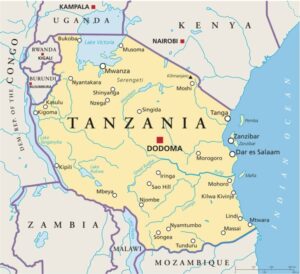 How big is Tanzania
The total land area of Tanzania is 947, 303sq.km (365,756 sq. mi). At present, Tanzania's population is about 56 million people. Tanzania is basically a mountainous country with dense forests, particularly in northeast areas. The highest point of Africa "Mount Kilimanjaro" is also located in Tanzania. Tanzania is located along the eastern coast of African. It has an Ocean coastline with a length of 1424 kilometersHow to get to Zanzibar
There are many ways to get to Zanzibar. Most people use two of the most common ways, which are by ferry or plane. It is important to note that not all ferries go directly to Zanzibar, and some require a stopover in Dar es Salaam, so you should check before you buy your ticket. The same goes for flights as there may be an extra flight connection needed in order to get from one country or continent into another.
Travel by plane to get to Zanzibar
Most of the flights for Zanzibar are operated from Dar es Salaam. Through these flights, you can fly to both Pemba Island and Unguja Islands in just 15 minutes! There are many international flights for Zanzibar which are operated from destinations outside of Tanzania. For example, you can take a flight to Zanzibar from Doha, Johannesburg, and Nairobi. If you are a UK, European, and US citizen and want to get to Zanzibar, we recommend you to fly to Dar es Salaam or Nairobi first because these two cities are considered the major travel hubs of East Africa. You will be able to get direct and regular flights to Zanzibar from Dar es Salaam and Nairobi.
Travel by ferry to get to Zanzibar
Many people are surprised to learn that there is another way to get to the island of Zanzibar than taking a plane. You can actually take a ferry from Dar es Salaam in Tanzania! The ferry takes about 12 hours, but it's worth it – just think of all those extra memories and adventures you'll be able to experience with your family or friends while sailing across the Indian Ocean towards your dream destination! One great thing about this is that you will have more time on the island because you won't need to rush during your vacation by flying back home at night as many other visitors do.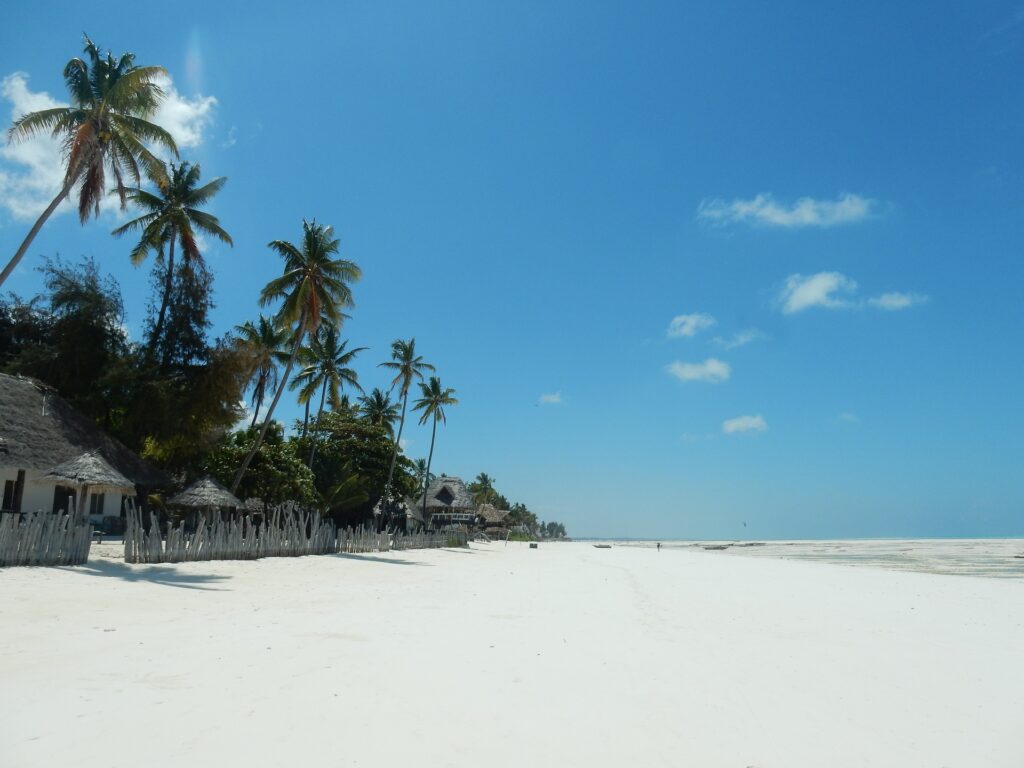 How to travel around Zanzibar
There are many cheap ways to travel around Zanzibar. Some of which are as follows:
Dala Dala
Dala Dala is considered the best way to travel around Zanzibar. It only cost around $1 per person to travel from Stone Town to the Nungwi beaches located in the North. Dala Dala is a small but beautiful transportation vehicle with a capacity of 20-30 passengers at a time. Dala Dala only operates from Stone Town. It has no schedule, which means the buses depart when full.
Shared Taxi
Would you like to explore Zanzibar for less than $10? You can arrange a shared taxi by contributing money with other passengers to travel to Zanzibar. In this way, you can travel around Zanzibar by spending only $10 per person. A company named Zanzibus runs shared taxis for the passengers who want to explore Zanzibar. The tickets can be booked online 1 or 2 days in advance. The best thing about shared taxis is that they collect you from your accommodations. It means it's a door-to-door service! After your trip, the driver will drop you back at your destinations of choice directly after exploring different parts of the island and completing their day's routes.
Taxi
You're in the middle of a beautiful vacation in Zanzibar, but you need to go somewhere. You can't wait for public transportation because it takes forever, and there's no telling when it will show up. What do you do? Take a Taxi! Taxis are available at the airports or ferry ports to the North / East or South Coast. A Taxi can cost you around $50 or more for a full tour. Try to book your Taxi in advance. It will certainly save you money!

Final Words
Zanzibar is a beautiful place with plenty of interesting things to do. You could spend your whole life exploring the different cultures and landscapes that Zanzibar has to offer. One way of getting there is by plane, which takes about an hour from Dar es Salaam or Kilimanjaro Airport in Tanzania. You can also choose a ferry alternative.
Choose one most convenient means of transport for you and book your trip to Zanzibar! Don't also forget to obtain your e-Visa 10 business days before your planned departure date!